Seeing Stars
Are Internet Ratings Sinking your Marketing Efforts?
---
By John Hall - June 26, 2018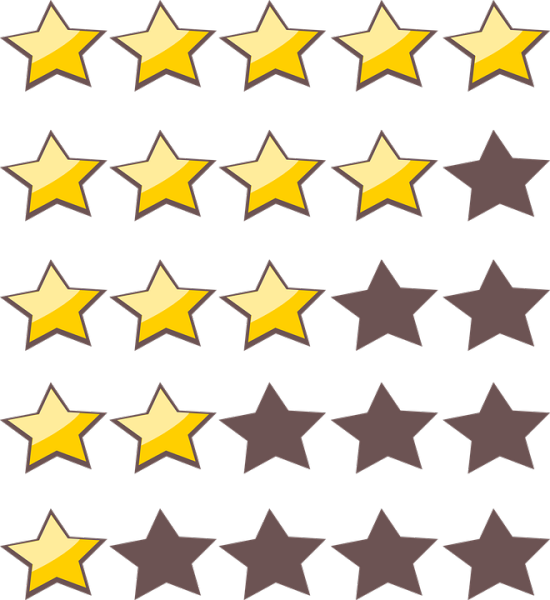 You have created a handsome website for your community, done all of the social media work you can, and placed listings on various apartment sites. Do you know what your potential residents are more likely to see than any of these?

Search your community name online, and you will see. Before potential residents can even get to your homepage or other media, they are seeing composite star ratings - culled from online reviews - of your community. 

The one thing that you have no control over is the one thing that creates the all-important first impression of your community. And here is the real problem: Most of your internet reviews are going to be written by people who have a complaint. Often, they are not even residents, but people who have been frustrated by the leasing process, and they are going to take it out on you.

At the end of the day, those star ratings can sink your best marketing efforts.
 
So, how can you keep these ratings from painting a negative picture of your community? Simple - You need to figure out how to get your satisfied residents to contribute to the conversation. 
 
There are a lot of things that you can do to get those good reviews out there, and ultimately get your star ratings where they need to be!

1) Monitor your reviews. You can't possibly know how people are rating you if you don't look. Staying on top of what people are saying about your community can help you address things to improve, and gives you an opportunity to turn dissatisfied residents into happy and loyal ones.

2) Ask for reviews. You know when you provide good customer service. When you have a satisfied customer, you should ask them to share it with the world! Happy residents are happy to write you a positive review. You just have to ask!

3) Make it easy for people to review you. It is easy to print cards with the various links that you would like people to review you on. If you communicate via email with your residents, you can include these links at the conclusion of any service that they are likely to be pleased with.

4) Respond to your reviews online. Even if you are unable to turn a complaint around, potential residents will notice that you are responding. Online complaints that appear to fall on deaf ears are much more damaging to your business.

5) Identify - and correct - real issues. If multiple residents complain about things like hidden fees, crime, or bad conditions, those are actual issues that you can address.

6) Reward your good reviewers. Don't just focus your efforts on the squeaky wheels. Think of a small gift with a thank you note for a resident who writes you a good review. (You would be wise to include that card with the links to other places to share reviews!) 

Note that none of these involve getting people to write fake reviews. Savvy internet users can see through them, and they can be more damaging than bad reviews.

What do you do about online reviews and star ratings at your community? We would love to hear your ideas!
Go Back