Your Unique Marketing Advantage: Part 4
Ideas To Get You Started
---
By John Hall - December 3, 2018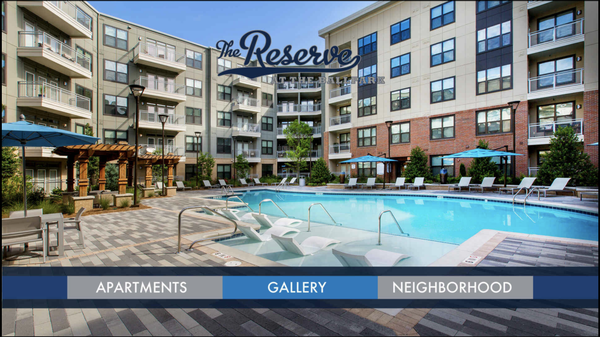 This is Part 4 of Your Unique Marketing Advantage. If you missed any of the first three parts, you can check them out here:
Part 1
Part 2
Part 3

Hopefully, we have rekindled your interest in brainstorming, and working to find the amenity that makes your leasing shine.
Now, let's take a look at where you can start to look for new ideas.
At Pynwheel, we work with so many innovative communities, and we see great ideas put into action all the time. So, if you are stuck, here are some areas that you can look at.
Shared spaces - Are there common areas at your community that are underutilized? Do your residents crave work areas? Social areas? Pet friendly areas? Example: Common work areas, with free wi-fi for residents, and a coffee bar.
Services - Incorporate outside services into your amenity offerings? Personal trainers? Massages? Pet care? How about a concierge service. Pro tip: There are companies like Amenify that can do a lot of the heavy lifting for you, while still allowing you brand their offering as your own!
Pets - They figure in the two items above, but they merit their own consideration. There are so many different ways to meet the needs of pet-owners. Do you offer unique pet spaces? Pet services? Are you limiting your prospects with unnecessarily prohibitive deposits or policies? Go a different way: If your competitors are already pet-friendly, think about ways that you can help pet-owners and non-pet-owners alike. Designated pet areas let prospects know that their pets are welcome, but they also help keep other common areas attractive for those without pets.
Social Events / Groups - Are there groups of your residents that have common interests? Are there classes or gatherings - that your residents routinely leave your community to participate in - that could be brought to them instead? Does a group of your residents have common interests? Your residents are doing things like yoga, working with personal trainers, and even grabbing a cup of coffee on the way to work. There is no reason you can't arrange to bring these activities to where they live.
Transportation - Do your residents have access to multiple modes? Is your community bike-friendly? Is it easy to use public transportation? Ride shares? Can you offer unique access to transportation information to make your residents' lives easier? Have you checked out TransitScreen? They offer your residents easy access to a multitude of transportation options, and you can provide a link through your Pynwheel application!
Technology - Do you offer common areas with convenient technology? Interactive devices? High-speed internet? Are your apartments outfitted with smart technology? How about simple conveniences, like your own applications for rent payment and maintenance requests? Today's apartment market is driven by technology. Items like app-based security, virtual assistants, or leasing touchscreens(!) stay in the mind of prospects long after they tour your community.
Neighborhood Partnerships - Do you work with local businesses to offer services that you do not have? Have you looked to local businesses to offer unique discounts to your residents to both your and their own benefit? Why not work with local restaurants to promote themselves at your community by providing treats to your residents? Smart businesses are happy to offer benefits to your residents. They love the extra business, and you can offer something tangible to prospects that costs you nothing. Win - win!
Customer Service - Are your current residents happy? Do you have service promises in place that you can keep, and promote? Improving resident satisfaction with outstanding service is the best thing you can do to maximize word-of-mouth marketing, and focus on the things that matter most to your prospects. Remember, resident feedback is invaluable, and actively encouraging it sends a message to prospects that you are committed to their satisfaction after they sign their lease.
Sustainability - Do you make recycling easy? Do you offer options (or incentives) for energy and water saving? Do you make it easy for residents to rely less on their cars? More and more, your prospects want to go green, and they will choose a home that makes it easy for them.
Are you getting any good ideas from reading this list? Is there anything we missed? We would love to hear from you!
Go Back