Ten Reasons TransitScreen is Perfect for Multifamily
Have you seen TransitScreen?
---
By John Hall - December 12, 2018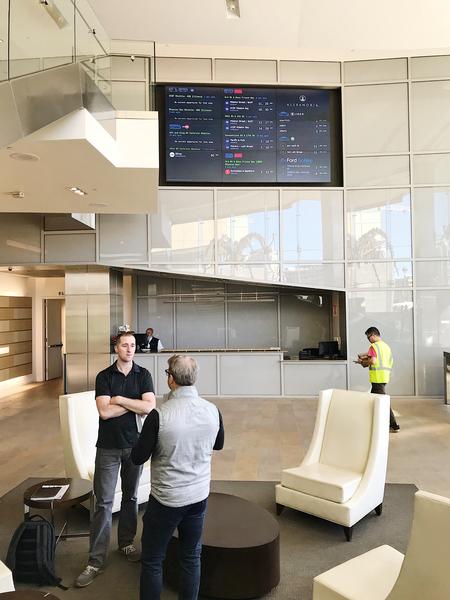 TransitScreen took a simple idea, and turned it into an incredibly useful application that you can offer as an exclusive benefit to your residents. 

Why do we think TransitScreen is perfect for the multifamily industry?

1) It saves your residents time and money.

When there are myriad ways to get from Point A to Point B, the biggest factor that keeps the typical rider from finding the best option is time. There simply is not time to look up everything when you want to get somewhere.

2) Did we say everything?

TransitScreen provides schedules and local availability for bike share, all public transportation, Uber, ZIP share, Car2Go, even electric scooter rentals.They put it all on one screen, so that your residents know the time and expense involved with every option.

3) It even includes your own transportation options.

If you offer shuttle service or other transportation options to residents, TransitScreen can display those as well - right alongside the other public offerings. You can also showcase nearby destinations, encouraging your residents to visit businesses and attractions that you choose.

4) There's something for drivers too.

Residents that take their own cars can access real-time traffic information. If a resident is deciding between grabbing a bike, jumping on a train, or driving themselves, TransitScreen makes it easy to compare the time involved with each. It will even offer new alternatives that the commuter might not have considered.

5) It lets you offer sustainability as an amenity.

Your prospective residents are increasingly conscious of making choices with a smaller carbon footprint. TransitScreen makes it easy to balance that desire with the practical need to meet a schedule.

6) Your residents take it with them.

TransitScreen recently introduced CityMotion, which allows users to access the application from anywhere. An amenity that goes everywhere they go!

7) But it still comes from you.

Access to CityMotion is limited to users who have been granted access by TransitScreen clients. So, even when they are using the application to get from work to a restaurant, they know it is an amenity that you provided. In fact, their application is still branded with your community logo, and captures the messaging functionality of their core product.

8) Yeah, we said messaging.

Transit Screen lets you send messages to your residents, and CityMotion lets you send them right to their mobile devices. It will even send a notification whenever you post a new message!

9) It has great design.

TransitScreen provides a wealth of information, but makes it easy to read and use. It also looks really cool!

10) It works great with Pynwheel.

We can set up your Pynwheel application to offer access to TransitScreen with a single touch. (Integration is free for Pynwheel/TransitScreen customers!) Because Pynwheel is designed to be a leasing tool, and TransitScreen is designed for use by your residents, they work well together to maximize the functionality of your touchscreen.

Check out their website for more about this cool technology provider.
Note: Pynwheel's Multifamily Insights Blog provides industry intelligence for apartment industry professionals. While we offer application integration with TransitScreen, we did not receive any consideration - monetary or otherwise - in exchange for this profile.
Go Back