Pynwheel 2018 Year In Review
2018 Was Off The Hook!
---
By Jennifer Cyphers - December 20, 2018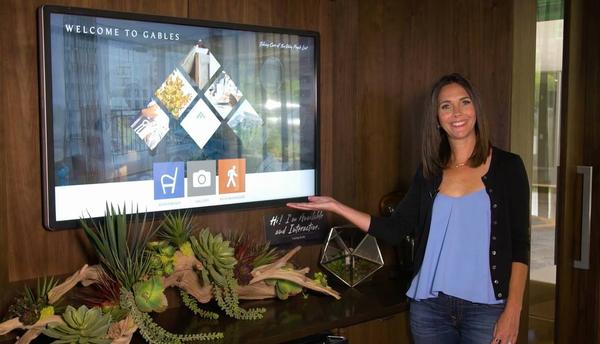 As we close out 2018, I look back on the year with gratitude and appreciation. 2018 was a particularly good year for Pynwheel. We accomplished a lot, with our vision set on 2020 (double entendre intended). The Pynwheel team makes me proud every day. Here are the highlights:

1)  We rebuilt our entire application!
In June, we celebrated the release of our new software - Pynwheel 4.0. This new version of the application is truly amazing. It is slick and easy. It is also very simple to set up, update, and integrate anything. If you haven't checked it out yet, you should.

2) We introduced FREE interactive map WebPages, iPad app, and iPhone app
As a token of appreciation for our customers, we decided to do an early rollout of our bundled product, slated for 2019. All Pynwheel orders now come with all of the following:
Pynwheel Touchscreen app
Windows app for tablet / desktop touchscreen
Pynwheel iPad app
Pynwheel iPhone app
Pynwheel WebPages

3) We reached our goal of 100% customer satisfaction
I am so proud of this one. We have a strong commitment to offering great customer service and in the past couple of years have really focused on providing a consistent experience for our customers, with quick response times and resolutions. This year we tested ourselves by gathering feedback from our customers, and I was thrilled that we receive such positive feedback.

4) We installed touchscreens in 40 new communities 
We have installed hundreds of touchscreens, modernizing the on-site tour one community at a time. This year, Pynwheel was brought into many situations where it served a particular importance:  
A lot of College Communities, renting on a per-bedroom basis
Many properties preleasing while under construction
An uber large community with 3000+ units
Neighboring properties that share a leasing office

5) We partnered with CleanDrink
In recent years we have run a holiday drive to "Pay it Forward." This year Alex had the opportunity to join the board of a new organization called CleanDrink. He had a life-changing experience traveling to Nepal with CleanDrink to deliver clean water systems to remote villages in Nepal. We are thrilled and humbled to support this organization to help provide for the most basic needs of people who are out of reach of most humanitarian aid organizations.

6) We re-entered the world of education
I had the opportunity this year to get out of my office and get back up on stage once again to present about the technofile Gens Y and Z. (I used to travel around the country giving presentations about technology in the industry, but it had been a long time.) It was fun to get back out there to share some of the research that informs product development at Pynwheel. We also introduced the blog "Multifamily Insights"  to share some of our research and experience with our customers and the multifamily industry at large.

I am humbled by what a great year it has been, and feel like we're entering 2019 on a tech wave. I have met a lot of other tech providers and tech-forward management companies this year. I am continually inspired by all of the ideas that are transforming multifamily and we're grateful to be a part of bringing the industry into the future.
Go Back