Resident Retention Matters
The New Year Is A TIme For Renewal(s)!
---
By John Hall - January 11, 2019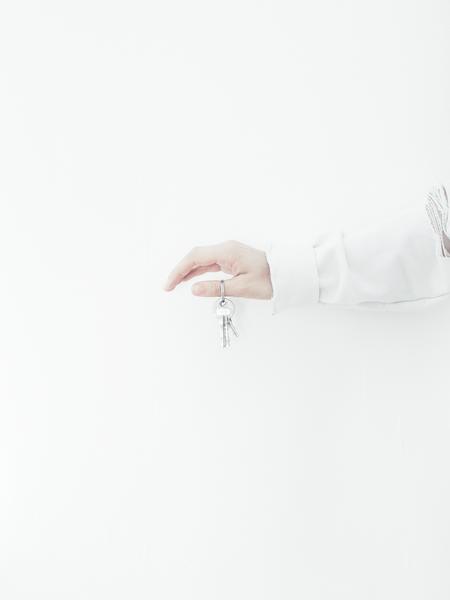 How is your resident renewal rate? It is easy to lose sight of resident retention as you work to fill open units, but improving your renewal stats is a great way to improve your bottom line.
Here are some of the best ideas we have heard for improving your resident renewal rates, for every step of the lease cycle.
1-
Create realistic expectations
A common mistake in the leasing process is to try and tell residents everything you think they want to hear. It is much smarter to take an honest look at your community, and to target prospects that are the best fit. There is no surer way to create dissatisfied residents than to seem dishonest about what you offer, and you can be sure that you will be looking for their replacements sooner than later.
2-
Move them in
Roll up those sleeves and grab the other end of that couch!
OK, don't do that, but it is a great idea to make their move as painless as possible. Find out when they are coming, and show up to greet them! Let them know where switches, storage, and other important things can be found. Show them the best large item access to their unit, and, if you have enough, reserve an elevator for them with a sign for an hour or two. Place a mat in their doorway, and a few blankets to protect any delicate surfaces, and then come pick those items up later. Then, use that as an opportunity to ask how everything went.
Moving is no fun, but a personal touch to make it easier will go a long way toward making residents love their choice of apartment communities.
3-
Market your amenities
You need great amenities to compete for new residents, but don't forget to let your current residents know about new offerings or improvements. If you offer new services, consider giving your residents a free or discounted first use. If you make improvements to existing amenities, make sure your residents know that you do it all for them!
Also, find amenities that your residents won't want to lose. Need some ideas?
Try here
.
4-
Keep in touch
Many residents can't help but notice that you seemed more interested in them before they signed on the dotted line. That is easy to change. A phone call to ask how things are going will do wonders for making residents feel valued. If you commit to making a few calls every day, you will get through all of your residents in no time. Then, start over!
[Some people avoid calls like these, because they don't want to hear from dissatisfied residents. Don't be some people - Be a
Complaint Ninja
!]
5-
Throw a party
When done right, social events are a great way to build allegiance to your community. Make sure you think of something that people will actually be interested in, and then make sure that you extend invitations and multiple reminders. This is also a great opportunity to reach out to businesses in your area, allowing them to promote their businesses by providing food, drinks, or services that will make your function great.
6-
Give a gift
It doesn't have to be much, but an unexpected small gift will make anyone feel like a valued part of your community. Schedule something for six months after the lease is signed, and you will give your resident a great feeling at the time that they are starting to consider their next move. Individualize your gifts, so that recipients know there was some thought put into it. This is easy to do, if you make it a habit to log a note about your residents' interests and save them in their files.
7-
Notice your notices
Too many communities send out a generic notice reminding residents when their lease ends, and when they have to decide whether or not they are renewing. Want a better way? Why not personally deliver these notices, and include language about how much you value them as residents? For someone who is on the fence, how you perform this step is very likely to be the tie-breaker.
Also, this is a great time to...
8-
Incent the renewal
Renewals are money in the bank, so why not spend some to make some? There are many ways to do this. Here's just a few:
Preferred rental rates based on time of residency

VIP type benefits (like a reserved parking space)

An apartment "refresh", with cleaning services offered to make the unit look like new

Upgraded appliances, technology, or surfaces
Do you have a resident retention strategy that has served you well? I would love to hear from you!


[Photo by Sylvie Tittel on Unsplash]
Go Back